Hallo! Autumn is in the air! It's time to get cozy: grab your coffee mug, blanket and a book and get yourself comfortable… Oh, and don't forget the socks!
I don't know what has Fall to make people love it, but if you ask 'What is your favorite season?' Most of them is going to answer "FALL", and I'm not the exception 😌.  Well, this time of the year is perfect for me, because I live in a tropical zone of the world (DR) and autumn for me it's gratefully accepted- you don't even imagine THE HEAT of whe whole year- so I appreciate this season with all my soul.
As you may know, some readers have a special TBR pile for these months, so do I. Let's start…
1. IT by Stephen King. This book is huuuge and I hope to read it before the season ends 😂.
2. The Loney by Andrew Michael Hurley. Despite of the bad comments I've read about this book. I decided to give it a try.
Synopsis: "If it had another name, I never knew, but the locals called it the Loney – that strange nowhere between the Wyre and the Lune where Hanny and I went every Easter time with Mummer, Farther, Mr and Mrs Belderboss and Father Wilfred, the parish priest.
It was impossible to truly know the place. It changed with each influx and retreat, and the neap tides would reveal the skeletons of those who thought they could escape its insidious currents. No one ever went near the water. No one apart from us, that is.
I suppose I always knew that what happened there wouldn't stay hidden for ever, no matter how much I wanted it to. No matter how hard I tried to forget…."
3. ThornHill by Pam Smy. What caught my attetion from this book was the cover. It has the typical creepy and dark house of a horror story I could enjoy.
Parallel stories set in different times, one told in prose and one in pictures, converge as Ella unravels the mystery of the girl next door. (Goodreads).
4. The Grip of It by Jack Jemc. A chilling literary horror novel about a young couple who purchase and live in a haunted house. Jac Jemc's The Grip of Ittells the eerie story of a young couple haunted by their new home. (Goodreads).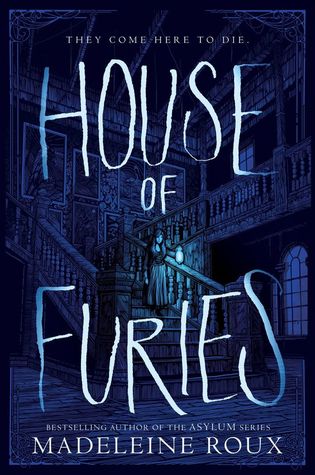 5. House of Furies by Madeleine Roux. This book has been sitting on my TBR pile for a long time, so I guess it's time to read it.
After escaping a harsh school where punishment was the lesson of the day, seventeen-year-old Louisa Ditton is thrilled to find employment as a maid at a boarding house. But soon after her arrival at Coldthistle House, Louisa begins to realize that the house's mysterious owner, Mr. Morningside, is providing much more than lodging for his guests. Far from a place of rest, the house is a place of judgment, and Mr. Morningside and his unusual staff are meant to execute their own justice on those who are past being saved.
Louisa begins to fear for a young man named Lee who is not like the other guests. He is charismatic and kind, and Louisa knows that it may be up to her to save him from an untimely judgment. But in this house of distortions and lies, how can Louisa be sure whom to trust?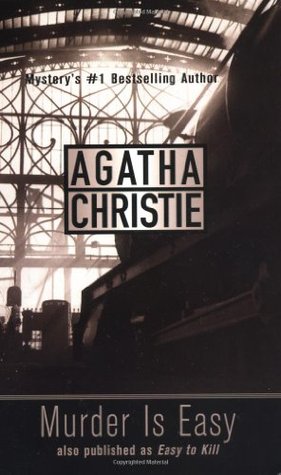 6. Murder is Easy by Agatha Christie. I  bought a copy in spanish of this book a long time ago. The time to read it has finally arrived and with this one from The Queen, I completed my Fall TBR for this year
Well, wish me luck because I'm a slow reader sometimes and with "IT" on this list I'll need it… 😳
Please let me know what books are you planning to read this fall 🙂
That was all from me peeps! Thanks for reading ❤